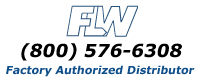 Partlow MRC 7800 Flow Recorder
Quick Specifications:

A special purpose instrument with an algorithm to automatically calculate relative humidity from wet bulb and dry bulb temperatures. A microcontroller based, one or two pen, 10" circular chart recorder, available in three versions; basic recorder, recording controller, and recording profile controller. The controller is capable of controlling any process from simple on/off to dual 4-20mA outputs with full PID on both pens. Can be panel or surface mounted.
Standard Features
Optional capabilities
Key Specifications
Manual
8 Digit display per pen
Isolated linear sensor input: mA, mV, V
Square-root extraction
Variable exponent for weirs and flumes
Custom curves for flow correction, linearization, of height to volume conversion
Pressure compensated DP flow calculation
Adjustable flow time base - per sec, per min, per hr, and per day
Chart speed from 0.1 to 999.9 hours
Disposable fiber tipped pens: red, green
2 Programmable alarms per pen
Up to 8 relay type outputs
Up to four 4-20mA outputs
Process value retransmission
24V Transmitter power supply
Door lock
Water-tight enclosure
Measurement accuracy: +/- 0.25%
Recording accuracy: +/- 0.5%
1 Scan per second
5A SPST or SPDT Relay outputs
13.19" H x 15.13" W x 3.63" D
115 or 230 (optional) VAC powered
3 Year warranty