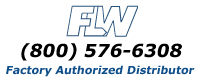 Partlow MRC 9400 VersaEZ (Simplified) High-End 4-Pen Color Temperature Recorder w/ Alarms
Quick Specification:

The world's first circular chart recorder that prints brilliant 4 color trend lines, scales, and alphanumeric data on plain paper charts. All time lines are printed straight, rather than curved, and printed on even time intervals for improved readability and easy time determination. All trend lines are synchronized; no drag pen time offsets. Brilliant, easy to read, 40 character vacuum fluorescent display shows values in a variety of user configurable formats. Available in two versions; basic recorder and recording controller. The controller is capable of controlling any process from simple on/off to dual 4-20mA outputs with full PID on up to 4 loops.

Full English prompts and parameter selection by English choices makes this instrument easy to configure. From simple recording to sophisticated applications, merely use the set of features you need to provide the solution.
Standard Features
Optional Features
Key Specifications
Manuals
Place trend scale on any portion of the chart
Magnify any portion of the trend scale
4 alarms per pen
Event driven display messages and/or printed chart messages
Configurable logic equations for PLC like capability
Configurable operator inputs for digital state changes via the keypad and display
Choice of 10", 11" or 12" charts
Chart speed from 6 to 9999 hours
Disposable 4 color cartridge is changed in seconds
Colors: red, green, blue, and black
Can be panel or surface mounted
Configurable from an IBM PC compatible
90 to 264V AC powered
Up to 8 universal isolated inputs with programmable scan rates
Up to 8 relays or SSRDs
Up to 4 isolated 4-20mA outputs
Up to 4 isolated 24V transmitter power supplies
Four 9 digit totalizers for flow applications and event counting
Math package including: simple math operations, preconfigured equations, special functions, custom curves, and timers
4 PID control loops
RS-485 Communications
Glass or plastic windows
Door lock
NEMA 3 or NEMA 4X enclosure
+/- 0.025% Reference accuracy
Universal isolated inputs: thermocouple, RTD, volt, mV, mA, switch sensing
16 Input samples per second
5A SPST Relay outputs
16.77" H x 14.12" W x 7.75" D
Fits 12.7" square panel cutout
2 Year warranty