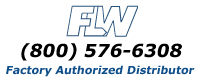 Partlow Charts & Pens
Charts & Pens:

Reliable recorder operation demands pens and paper matched to your recorder.  We carry thousands of charts and pens in stock.  In addition to supplies for Partlow, we also feature supplies for both Honeywell, Chessell  & Rustrak recorders.

Call our toll free number (800) 576-6308 or email us with your application requirements.  We are dedicated to being your most cost effective source for Partlow products!