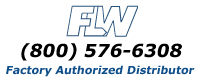 Partlow Electronic Recorders
Partlow Produces state of the art Electronic, recording and controlling equipment that is Analog Recorder & recording Controller. The recorders are of varing ranges that is from ten to twelve inches suitable for circular charts. It has recording facilities i.e. by using either one and or two pens. In fact Partlow has the world's first four pen color annotating, for full featured circular chart recorder. With four control loops. The analog recorder has optional control capability suitable for profiling relative humidity calculations, or open channel flow and tantalization capabilities.

Partlow, whereas specializes in circular chart recorders, it also offers full range to cater varied requirements of customers as given below.