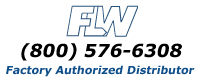 Partlow Gas Controls
Partlow has been offering for over 60 years throttling gas control valves, these are self operating and require no power. These gas control valves provide smooth operational temperature control and are widely used for variety of mobile and stationary applications these include air and liquid tank heaters, ovens, grain dryers, and molten metal operations. All gas controls utilize the Piston Pak thermal sensing elements.
The Gas Control Model numbers and their details are given below.