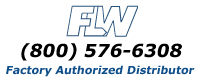 Partlow MIC 1420 & MIC 1820
Quick Specification:

Microcontroller based, RaPID™ process controllers with dual display. RaPID™ (Response assisted PID) employs fuzzy logic to continuously re-blend the P, I, and D components for exceptional control and response. Pre-tune and Auto-tune are also available and used in conjunction with RaPID™. While it may sound complicated, use is as easy as pressing a few buttons. The MIC 1420 is a 1/4 DIN controller and the MIC 1820 is a 1/8 DIN controller.
Standard Features
Optional Features
Key Specifications
Agency Approvals
RaPID™ - Response assisted PID
Dual 4 digit displays – process value in red; setpoint in green
Universal sensor input: thermocouple, RTD, mA, mV, or V
Relay or SSRD first output (mA optional)
Setpoint ramping
Configurable from an IBM compatible computer
90 to 264V AC powered
Dual outputs for heat-cool applications
Additional relay, SSRD, or mA outputs
Up to two alarms
Dual setpoint
Remote setpoint
Process or setpoint value retransmission
RS-485 Communications
24V DC transmitter power supply
24V AC/DC powered operation
+/- 0.25% Accuracy
4 Scans per second
2A SPDT Alarm relays
IP65/NEMA 4 Panel mount sealing
3.94" Panel depth
3 Year warranty
UL Recognized
cUL Certified for Canada
CE Compliance