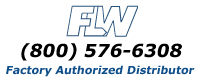 Partlow N79-79 Non-Indicating Temperature Controller
Quick Specification:

A compact, dual switch, non-indicating temperature controller with unlimited differential between setpoints. Setpoints may be set at the factory or by the user. Used where setpoint changes are seldom needed. Available in a wide variety of ranges covering -30ºF to 1100ºF. This device is intended for surface mounting.
Standard Features
Key Specifications
Agency Approvals
Manual
Reverse or direct acting
0 to 100% switch differential
+/- 1% Accuracy
SPDT switches: 500VA non-inductive, 50VA inductive; 250VAC max.
5.44"W x 5.13" H x 2.19" D
1 Year warranty