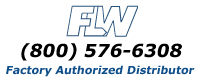 Partlow ZFHL
Quick Specifications:

A single switch, non-indicating temperature high limit device with front panel setpoint.
Twelve temperature ranges covering -30ºF to 1100ºF.
Can be panel or surface mounted.
Standard Features
Optional Features
Key Specifications
Agency Approvals
Manual
Overview / Design Principle:
This unit is designed to operate in conjunction with a primary temperature controller to cut off heat supply if preset temperature is exceeded.

The externally-set Model ZFHL is tamperproof by application of clear acrylic dial and knob shield which is held in place by capstan cover screws. This feature permits tie-wiring for positive sealing of the protective shield. Reset button on front of cover, FM listed. Agency recognition is void if instrument is modified from factory standard.
Operation:
The high limit switch is positioned to desired setting by turning dial knob on the instrument cover, this is accomplished only after the acrylic dial shield is removed by withdrawing the capstan cover screws.

In response to minuet temperature changes, expansion and contraction in the thermal element moves a switch actuating lever through a simple mechanical linkage. When the bulb reflects the temperature set on the dial, the limit switch is actuated, shutting down equipment, energizing the lights or sounding alarms.

Only when the process temperature drops beow the dial setting can the switch be reset by pushing the reset button on the cover of the instrument.
Tamperproof setpoint shield
+/- 1% Accuracy
SPST switch: 15A; 250VAC max.
5.88" W x 5.44" H x 4.13" D overall
4.75" W x 5.0" H panel cutout
1 Year warranty