Refrigerant Pumps
For use with R-11, R-12, R-22, R-114, R-134A, R-500, R-502 refrigerants.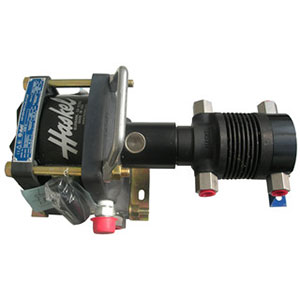 Efficiency

Pump the liquid first...then the vapor...then vacuum to 23"-27" HG with one pump.



High Pressure

Positive displacement, two stage with plenty of "leverage" to condense the common refrigerant without a condenser.



Flexibility

Speed completely variable from zero to maximum lbs/minute. Stall against load. Start against load. Run dry. No need for unloaders or bypass valving. Add gauges and hoses to suit your application
Cool Operation

No heat generated during liquid transfer. Minor warming during vapor transfer. No refrigerant heating from the motor.



Safety

Pneumatically driven. Operates from an air hose like an air tool. No electrical hazard.



Portability

Each model is an integral pump with linear air motor assembly weighing from 13 to 24 lbs.



Clean

No lubrication required. Nothing is added to the refrigerant, liquid or vapor.
---
Model
Pump Displacement
per Cycle (in.3)
Air Drive
59015
8.9
4 x 2 ½
59020
10
5 ¾ x 2
59025
10
5 ¾ x 2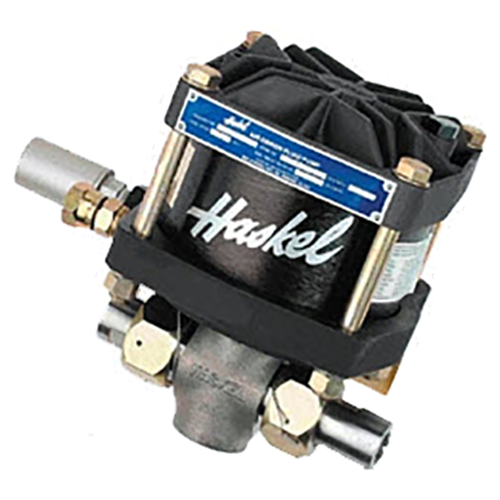 We're happy to help.
We can help size an amplifier, rebuild a pump, or engineer a custom pressure system.