Partlow 1161+ 1⁄16 DIN Limit Controller
As part of the Plus Series of controllers, the Partlow 1161+ limit controller provides a valuable control 'watchdog' for most systems.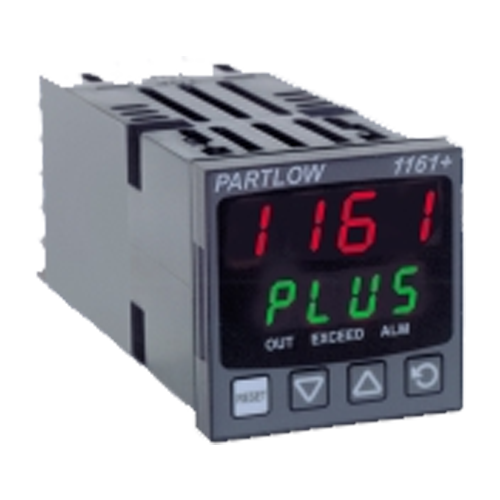 The instrument provides a latched relay output which is activated when process value either exceeds or falls below the a pre-set limit level, providing a fail-safe cut off which has to then be reset before the process can continue. The LED indication shows when limits have been exceeded and when the relay is latched out.
Features
5A Latching Limit Relay as standard
Easy to use HMI
Configuration via PC/Customisable operator menu
Auto-hardware detect/set-up
Modbus communications
Jumperless configuration
Process alarms
Optional digital input and remote reset
Optional 10V SSR driver output
Backward compatible panel cutout, housing and terminal wiring capability
FM approval