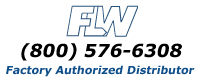 RFH15-79 / RFH15-15 Modulating Temperature Recorder
This unit is a dual recording thermometer designed to sense and record temperature from two separate ocations simultaneously on a single chart. The case contains two pen mechanisms with individual thermal sensing elements. The pens operate on 1/12 revolution of the chart, for example 2 hours per 24 hour rotation to prevent possible interference when both sensed termperatures happen to coincide. Flush or wall mount available (brackets supplied). Available in 12 ranges from -30ºF to 1100ºF.
Quick Specification:

A two pen, 10" circular chart, temperature recording controller with four switches, providing dual on-off control for heat-cool applications on each pen or heat-cool-humidity applications.
Available with 12, 24, or 48 hour, or 7 day rotation times for 125VAC, 60 Hz operation, and others.
Seventeen operating ranges covering -30ºF to 1100ºF.
Can be panel or surface mounted.
Standard Features
Key Specifications
Industry/Application
Manual
Overview / Design Principle:
This dual instrument controls and records two temperature variables on a single chart. It is ideal for temperature and humidity controlled applications such as growth chambers, smokehouses and kilns. The unit is made up of two switch mechanisms. UL and CSA listed. Flush or wall mount available (brackets supplied).
Operation:
The unit is a mechanical, recording controller that incorporates two independent control switching systems in a single case. To avoid interference, the two pens register a difference on one-twelth revolution of the chart, or a two hour differential on a 24 hour chart. Control points are indicated by a red setting pointer on the right hand mechanism, a green pointer on the left.

There are two control switches mounted on each mechanism, they are mounted one behind the other. First switch to be actuated on a termperature rise is the leaf-type switch. The second switch (a pin type for left mechanism and a leaf type for the right mechanism) is actuated when the recorded temperature exceeds the operation of the first switch. Temperature actuation points between teh two switches (differential) is adjustable from 0 to 5% of scale range, with tolerance on switch setting ± 1/2%, adjustment is made by set screws inside the instrument case.
Standard Features

Chart Diameter:
10"
Chart Marking:
Felt Tip Cartridge.
Chart Drive:
Electric with toggle switch, or spring wound.
Chart Rotation Periods:
24 and 48 hour, 7 day, other options.
Flush Mount Cutout:
13-1/2" W x 12-11/16" H
Surface Mounting:
Mounting brackets included
Electrical Hookup:
Terminal block accessible with cover open.
Switch Type:
Three wire SPDT, 2 per each mechanism.
Switch Sensitivities:
Normal 1% of range (#79) standard. Super Sensitive (#73) 0.5% or range-field installable.
Conduit Openings:
One 7/8" diameter hole on each side of the case for 1/2" conduit fitting; drill guide hole spotted in the rear of the case showing optional rear opening location.
Electrical Rating:
50VA, inductive; 500VA, non inductive; 250V maximum AC only.

Physical Characteristics

Dimensions:
15-1/8" W x 13-3/16" H x 4-7/8" D
Approx. Net Weight:
9 lbs
Approx. Ship Weight:
14 lbs

Warranty

1 year
Basic recording capability for diverse industrial heat and cooling applications
Mobile Refridgeration
5672 Bolsa Avenue Huntington Beach, CA 92649 - USA - Ph (714) 622-2000 - Fax (714) 622-2001