Air and Hydraulic Actuators
Designed for remote control of tough-to-handle fluid and gas systems, such as corrosive processes, high temperature test loops, cryogenic systems, sampling of steam generators, and hazardous environments.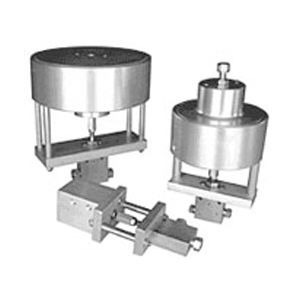 Since BuTech air and hydraulic actuators are virtually maintenance-free, they are ideally suited for service in limited access areas. The compact size and weight of these units permit installation where space or weight is at a premium.
The single-acting actuators have a fail-safe feature: The Air-to-Open actuator closes the valve on loss of operating pressure, while the Air-to-Close actuator opens the valve on loss of operating pressure. These very desirable safety features are necessary in critical systems.
BuTech offers both 5" and 8" air actuators for the valves covered on this website. Also available are the compact hydraulic actuators. See the chart below for proper selection.
| Model | Description |
| --- | --- |
| ATC5 | 5" Air-to-Close |
| ATC8 | 8" Air-to-Close |
| 2XATC5 | 5" Double Piston Air-to-Close |
| ATO5 | 5" Air-to-Open |
| ATO8 | 8" Air-to-Open |
| 2XATO5 | 5" Double Piston Air-to-Open |
| DA5 | 5" Double-Acting |
| DA8 | 8" Double-Acting |
| 2XDA5 | 5" Double-Piston Double-Acting |
| DAH | Hydraulic Actuators |
| DAH2 | Hydraulic Actuators |